Why do I kitesurf
Probably the best way to start this blog post is to answer the question:Why do I kitesurf?
This sport can be looked at from lots of angles, including what it gives (and takes) from the people who are very fond of it.
I'm not sure how to order them, as they are all crucial to me.
-> Emotional
The cornerstone is a passion to kitesurf. I enjoy it as an activity to fill my free time and holidays. It is a combination of dealing with the wind and the water and oneself. I often get a wow thought in my head when kiting, especially if I am in a spot with just the beautiful water and nature. It's something to do with the 'I love being me' feeling.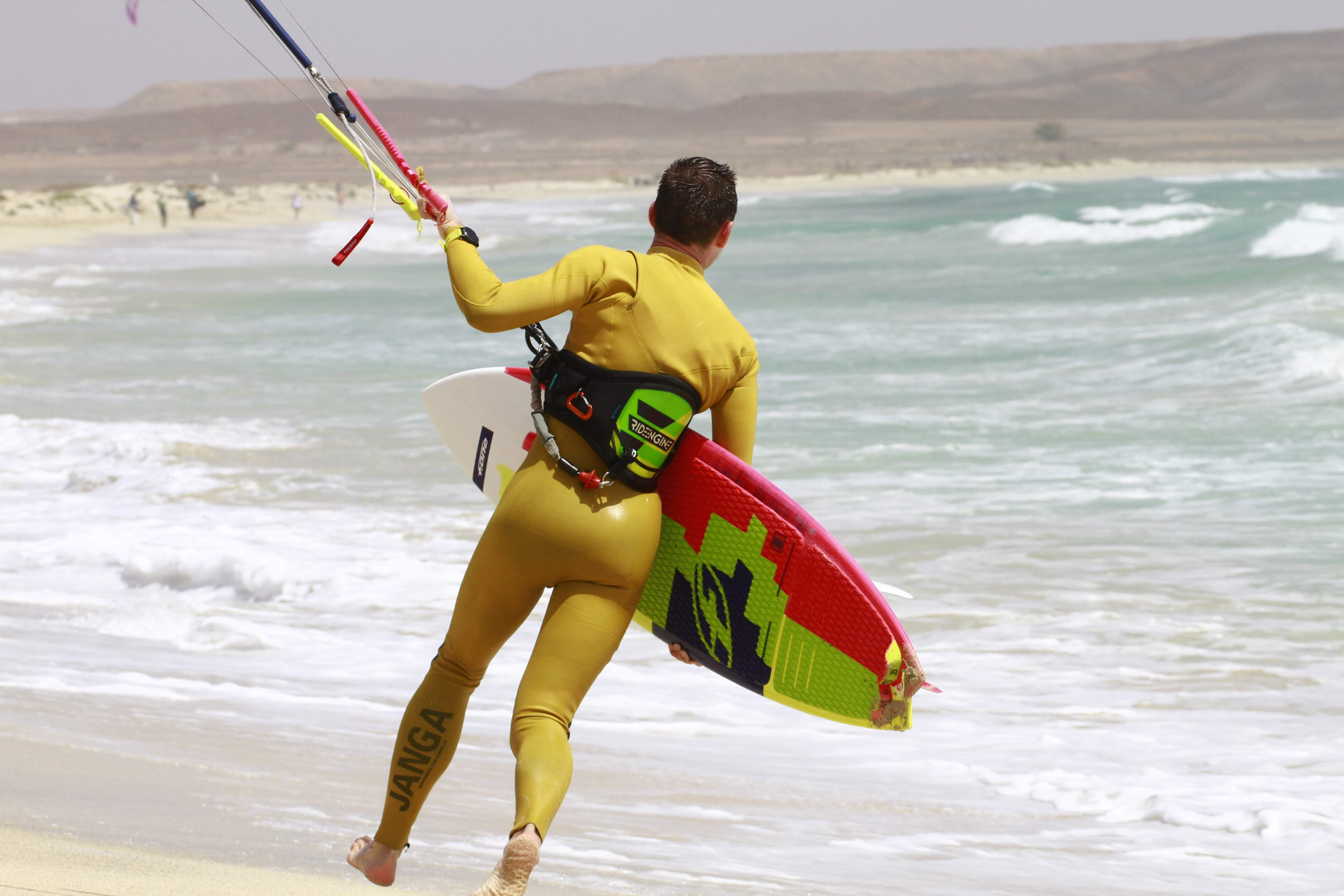 -> Perfect excuse to travel
It helps me to explore distant places. To show you how much I love finding new places, only recently, after kiting for 12 years, did I learn how to sit on a beach and do nothing. Maybe it is me getting old or the aftermath of the lockdowns and lack of beach time in 2020, but, before, I couldn't imagine myself on the beach not doing anything related to water sports, be it kiting or surfing or kayaking or sup or whatever, anything would work! There is also 'the search' aspect which plays a part in kiting: looking for a perfect spot, making the tricktionary perfect, getting that barrel (hopefully one day). With this in mind I always kept booking trips to kite in different locations to find the perfect ones. It probably would have been easier just to check the training calendar of the pros and go there, but it is much easier to judge in hindsight! However, I came to a point where I didn't want to risk an average trip every time, but rather do at least half of the trips to the places I had already been, and knew that Iliked, to avoid disappointment. The other half still goes for the many perfect spots I have not been.
-> Incentive to keep fit
The physical aspect is also important - normally I try to maintain a certain fitness level all year round, but I increase my training ahead of some big trips. At the same time, certain things can be done with a not overly fit level. For example, when I just started out I was far from being anywhere close to "fit". With time however, I realised that with some training I could spend much more time in the water, so quickly I increased my training hours from 2-3 hours to sometimes up to 7-8 in a day. A few times now I have been the first in and last out of the water. Bear in mind though, it is very dependent on conditions; when kiting in the UK in winter I rarely do longer than 1 hour - the wind is great but it is a bit chilly!
-> Meditative and self-explorative activity
Spending time on the water, especially during challenging conditions when you face messy waves, cold water, fatigue or sometimes touch too weak wind when it is borderline enough, helps to understand quite a lot about oneself. It is always twofold - a person sees what their internal reaction to difficulties is and learns to respect nature. The ocean is a great playground but can be dangerous, and for me personally it is great for helping to reconnect inside out during the sessions. Of course, not every session is meditative and philosophical, but even after an insane physically or emotionally rich session I still feel a better connection with nature and with myself.
-> Planning
There are numerous difficulties you face when you become a kitesurfer. One of the skills which it gives however is better planning. There are very few places where you can just jump on a plane and go. You have to at least pack your bags and check what the conditions are. Packing is not easy but with time it becomes semiautomatic of course, same as every other routine activity we do. But there have been a large number of cases where I forgot this or that or took the wrong kites!
-> Managing expectations
Another thing which is probably universal across all travel and many other life aspects - managing expectations. On many occasions I got into the trap of booking an expensive holiday and counting down the days and hours for it to happen. There's packing all the gear, flying for tens of hours, commuting on a car but, once, we arrived in the Dominican Republic to kite and realised we hadn't checked what the commute time from Punta Cana to Cabarete was; it was a nasty surprise 6 hour driving trip! Even after all these steps, sometimes you arrive to the place and there is no wind! Or maybe it even rains. Alternatively, there can be wind but it may be 'weird', as they call it. The first time I was in Sotavento, Fuerteventura, the wind was blowing cross offshore and there were lots of 'walks of shame'. What kitesurfing taught me however is to enjoy whatever happens, plan well ahead, and to keep my expectations as low as possible to avoid massive disappointment.
-> Progress and learning
Another angle to look at this hobby is that it is one of the most diversified sports. We call it kitesurfing or kiteboarding, but there is a huge universe of the disciplines behind the name. Most people start with a tubed kite and a twin tip board (although I met a guy in Oahu once who was learning with his surfboard). Once you are comfortable riding upwind you can move it lots of directions: old school tricks, freestyle, big air with a twin tip, waveriding or strapless freestyle with a kitesurfboard, foiling with a hydrofoiling board and even racing with either crazy $3k twintips or even more expensive racing foiling boards and kites. Kitesurfing even became an Olympic sport and will be present in the 2024 games in Paris. So what I find really exciting and a never-ending source of enthusiasm is that there are almost eternal ways to progress and develop your skills in kiting. Some steps might be easy, some might take years. I like learning new skills and think that this is a crucial part of an interesting life. Hence this makes the kitesurfing universe a very attractive place for me to be.
I wonder what other ways of looking at kiting I have missed? Why do you kite?